For the great majority, purchasing a Renaissance artwork will only ever be something to dream about. But here's a hack for how you can afford your very own masterpiece. And eat it too!
Bringing a whole other dimension to her creative skill set, Australian sculptor Jennifer Mann, set about creating edible masterpieces. Each cake is individually designed and is a unique art work in its own right. These special occasion treats not only look fantastic, but taste incredible too. This is edible art at its finest.
I sat down with Jennifer to learn more about how she combined her culinary and sculpting skills to actualise her edible art.
---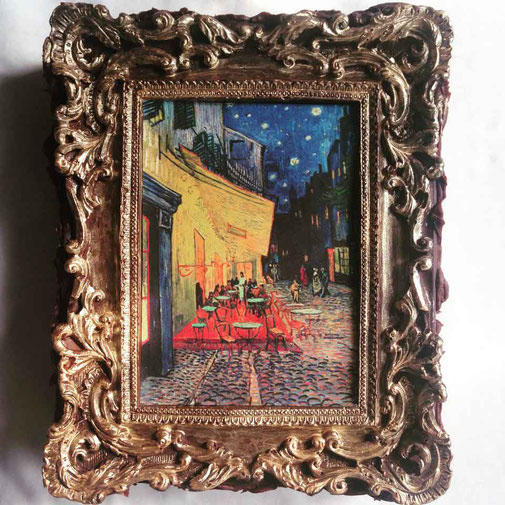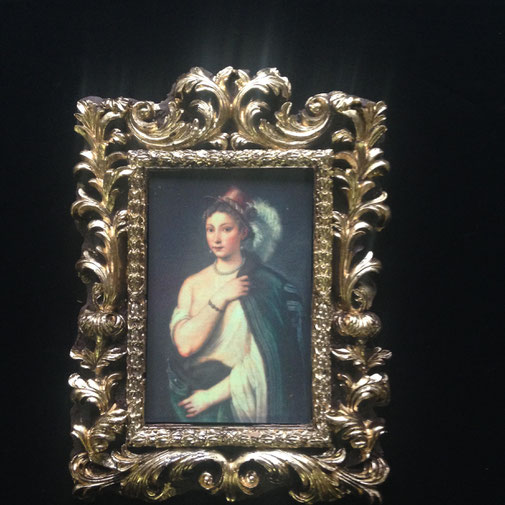 ---
You've been making and decorating cakes for years. Tell us a little about how Sweet Forgeries came to be.
It's actually been a business for several years but something that I could only do in the time that I had outside of my full-time work hours. For many years I have been asked to make cakes for friends and relatives. I initially made sculpted cakes which seemed to be a natural extension of my sculpting practice, just using edible materials. Through word of mouth it progressed to receiving cake commissions for all sorts of occasions, including weddings. I have my own style, which I developed by drawing on my sculpting skills. Creating show stopper cakes for people's special occasions continues to give me immense pleasure. 
Your edible art masterpieces are truly amazing. What inspired you to create these?
I was originally inspired by a visit to the Uffizi gallery in Florence, Italy. I started creating cakes that transformed my favourite paintings into delicious edible works of art, complete with ornate chocolate frames with edible gold paint or gold leaf and icing images. Every part of the cake is edible, and I love the positive reaction to my "sweet forgeries"; people are always amazed and delighted by them.
You've mentioned that as a sculptor it's really pleasing to know that your artwork is lasting. The shelf life for cakes is much less. Does it ever bother you that your creation will be destroyed?
I love that contrast between working in bronze and working in edible materials like chocolate and cake. There is certainly a sense of personal legacy when permanently installing a bronze sculpture in a public place. But there is also something both challenging and satisfying in creating a thing of beauty that will be the source of great pleasure for people but only last a few days. I also find the notion of people struggling with having to destroy a beautiful object by cutting it up and eating it intriguing, particularly if I have recreated a famous work of art. 
When did you discover your talent as a sculptor? How have you progressed it? 
I discovered a love for sculpting at 10 years of age when I made a little plasticine portrait head. I never forgot the feeling of making that face. Although I studied visual arts at university, I learnt to sculpt through a range of other courses and learning experiences. These included programs offered by various colleges and art schools where I learnt how to sculpt a bust in clay, mould making and bronze casting, life modelling in wax and clay, life drawing classes, terracotta sculpting in Florence, marble carving in Pietrasanta, Italy, a masterclass in public sculpture at the New York Studio School and a portrait sculpting masterclass with the UK Society of Portrait sculptors. I studied sculpture formally at art school at RMIT in Melbourne part-time for a couple of years, but wasn't able to complete the course due to my full-time work load. More recently I studied forensic facial reconstruction sculpture in the US in 2014 and 2016 with Karen Taylor, a leading forensic artist. 
Tell us about some commissions you've had.
Apart from portrait commissions, which I enjoy sculpting most, a couple of highlights have included a larger than life sized bronze sculpture of the famous Australian jockey, Hugh Cairns, for which I made two editions; one is permanently installed at Caulfield Racecourse in Melbourne, and a second sculpture was installed at Randwick Racecourse in Sydney. Another commission I loved doing was the bronze sculpture of Nike, the Winged Victory, which is permanently installed in the Wilson Hall at the University of Melbourne.
Who are your greatest sculpting influences?
I don't think I have been influenced by anyone in particular, but I admire the work of Rodin, Camille Claudel, and French neoclassical portrait sculptor Houdon. And I love the work of Barbara Hepworth, Louise Bourgeois and Inge King.
Your latest venture - forensic facial re-construction - is fascinating. What led you down this path? 
Facial reconstruction sculpture is a natural progression stemming from my interest in making portrait sculptures. I initially attended Karen Taylor's masterclass held at the Forensic Anthropology Centre at the University of Texas to study facial anatomy and to go through the process of building a face from the skull up. I wanted to better understand the musculature of the face to further develop my portrait sculpting. 
Can you tell us a bit about what you are currently working on?
I am currently working on a facial reconstruction of an ancient Egyptian mummy for the University of Melbourne.
Previously you worked in management. How has the changeover been? 
The changeover has been quite smooth and very satisfying. I am able to give my full attention now to my creative endeavours. In the past I had to squeeze them in after full-time work had often sapped all my energy. 
What advice would you give to anyone wanting to do the same?
It can be daunting giving up a regular wage, but I would recommend to anyone wanting to make the change to do so with both careful planning and a leap of faith that everything will work out.
---
So now you know how you can have your art and eat it too. If interested in commissioning your very own sweet forgery then contact Jennifer via this website.
Sweet Forgeries is based in the Macedon Ranges, Victoria, Australia. They deliver within a 30km radius of their cake studio free of charge and to all Melbourne suburbs (delivery charges apply). Statewide and interstate delivery is available by arrangement. While international commissions might be a bit trickier, as you'd have to fly the artist in, they are possible!
And if it's a sculpture you are after then contact Jennifer via this Facebook page.
---
If you enjoyed this post, you might also like to read my interview with Oksana Belo, a creative jewellry maker.