What do these three women - one based in Australia, another in the USA, and the other a digital nomad - have in common, and what role did they play in my grown up gap year?
When I packed my bags and headed to Europe for a gap year in the early 80s, I did so without a backward glance. I went with all the confidence (naivety?) of youth, knowing that everything would work out fine.
Last year, I had the chance to repeat the experience. While I loved the idea of taking a long career break, I was filled with trepidation. After all I was jumping without a safety net. Too young, and not wealthy enough, to retire, I had to find a way to earn my keep. We were moving from Australia to the Netherlands. What was I going to do? This self-enforced timeout seemed like the ideal interlude to explore different avenues and really think about what I'd like to do. The idea of working for myself had been germinating steadily and I decided to indulge my love of learning with a few online courses to help me focus on a new direction.
It felt a bit like opening Pandora's Box; the choice was so overwhelming. The cost and quality of the numerous online courses available runs the full spectrum from fantastic to atrocious. But anyone who knows me well, knows I like to do my research. After doing much of that, I settled on three courses covering: blogging, photography and online marketing skills. 
And to answer the question I posed at the beginning, the common denominator here is that these courses are all run by fellow Australian women. All three courses were fabulous, and each in their own way has had a profound effect on shaping my career direction. I didn't pick them because they were run by Australians, but because they interested me and they offered a supportive online learning community. The Aussie factor was an added bonus!
---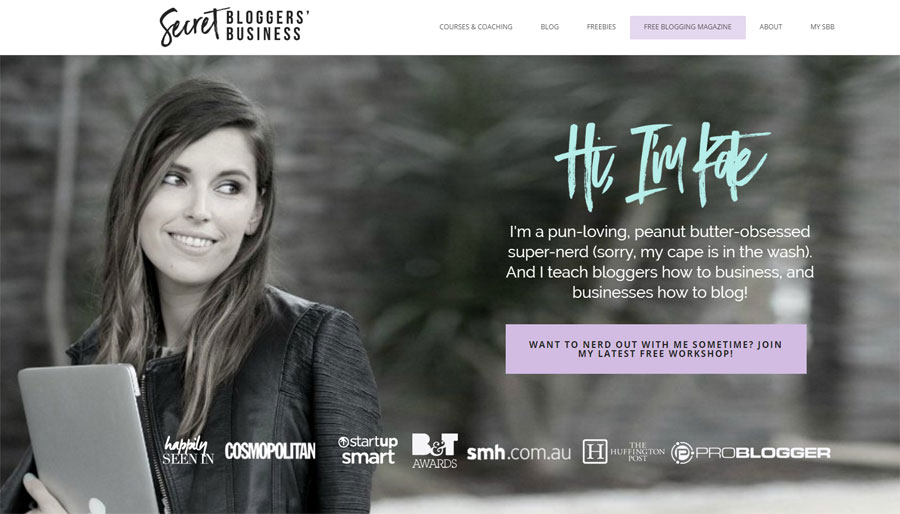 Kate McKibbon is the brains behind this wonderful course. I did the Bloggers' MBA and it was packed full of incredible information. Kate also offers other courses, one of which is great for beginners Ready Set Blog. If you a serious about taking your blog to the next level, I can't recommend Kate's courses highly enough. Excellent value for money!
Blogging as a business is perhaps for me down the track, but for now I can take what I learnt and use it to assist my clients.
---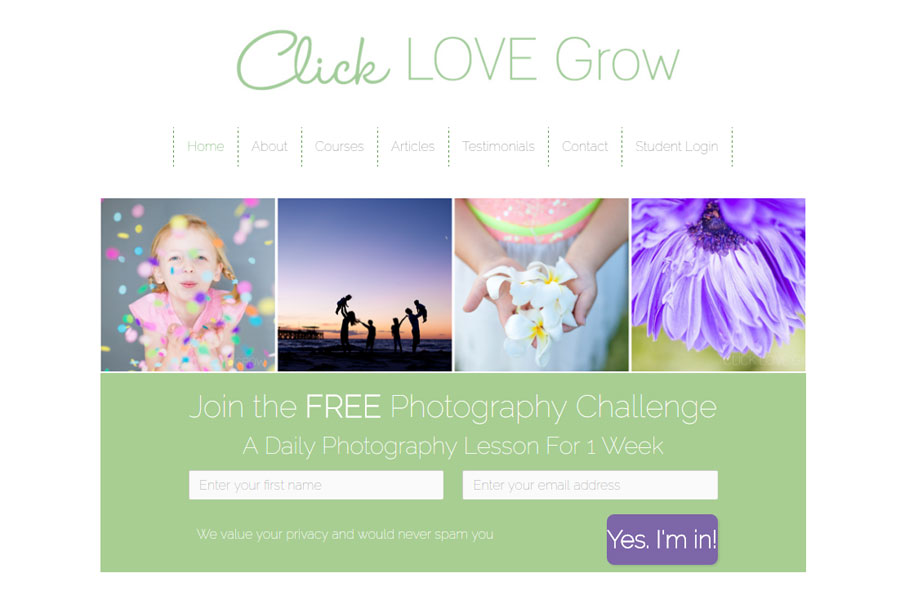 I've been passionate about photography since my teens, but somehow life got in the way and I put the camera down long enough for the technology to move to digital. When I picked my hobby back up, I started taking shots with my iPhone. It wasn't long before I wanted to do more. I bought a DSLR, thinking I was ready to start taking all those gorgeous shots I'd seen others produce. Wrong!
Luckily I found the Click Love Grow's photography courses. I did the Enthusiast's course which was just perfect for my skill level. I loved the pace of learning and the supportive environment. So much so that I immediately went on to do the Advanced Course. Here's a review I wrote about that. 
Behind Click Love Grow is the effervescent Louise Glendon. Lou is currently based in the USA, but luckily no matter where in the world she moves, the course goes with her.  
"Photography is a skill like any other - you just need the right teacher, the right techniques, and a little practice." - Louise Glendon
---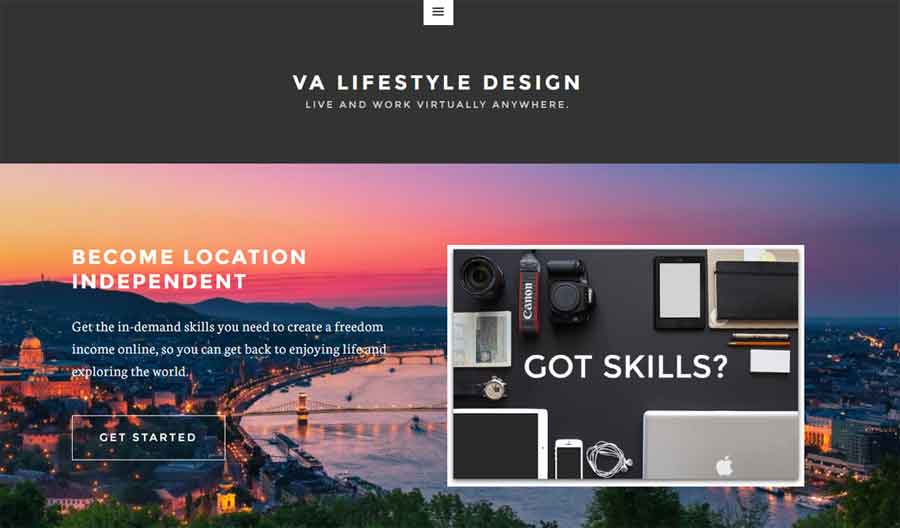 They had me at Lifestyle Design... I love the idea of designing my lifestyle, and this course offered the perfect complement to the skills I already had. Skills which I didn't even realise were so marketable until I started this course.
Danielle Greason is a hard-working digital nomad. Her lifestyle lets her spend precious time with her young family. Danielle and her husband set up this course to help others build a successful, long-term digital nomad lifestyle. They've done a brilliant job creating it. It's really practical, extremely informative, and I can't recommend it highly enough!
---
The support doesn't end once you've completed these courses. Each of them offers lifetime access to updated material, and membership to an exclusive Facebook group for graduates.
If you'd like to know more about any of these courses, I'd be happy to answer your queries.
Next up on my wishlist is a copywriting course. Are there any you would recommend?
Note: I paid full price for each of these courses and I'm not receiving any money or other kickbacks by mentioning them in this post.